---
This is my 3rd pair of Ecto Goggles. These are not "movie accurate" as any Ghostbuster fan will tell you, but they're not meant to be either. They feature a hard shell body with lenses you can actually see out of. But best of all is an intergrated lighting system of two LEDs on either side of the lenses that strobe multiple colors. They start red then go to green, blue, purple, yellow, orange, and so forth to give it that "scanning" effect. The power source is two AAA batteries installed inside. Foam was added to the bottom inside rims to make it more comfortable to wear. Movie style labels were collected from various sources online and printed in rich quality then added to key locations to improve the authenticity and quality of the goggles.

These have seen action at the Tampa Comic Book convention on August 10th. If you came by and saw the Tampa Bay Ghostbusters, you saw me wearing these!

Paints used:
- Tamiya Flat Black
- Krylon Fusion Satin Black
- Folk Art Sterling Silver

First a basecoat of Satin Black, then airbrushed Flat Black for a more military feel. Weathering was done by drybrushing Sterling Silver.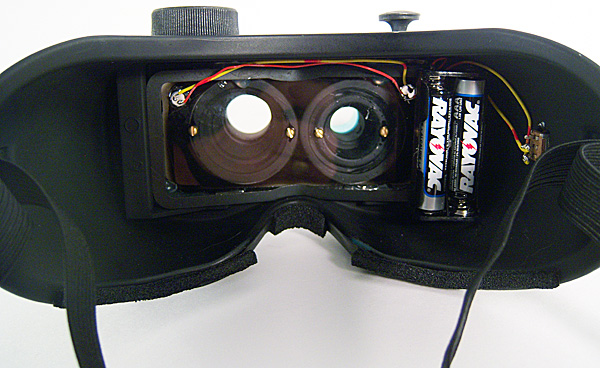 Youtube Video of light system: